Congratulations to Dr Joy Egede!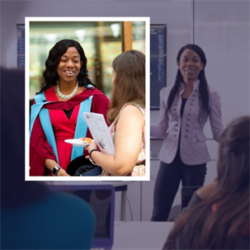 Congratulations Dr Joy Egede on being shortlisted for the 2020 L'Oréal-UNESCO For Women in Science UK & Ireland Rising Talent Programme. The program awards the top 5 applicants with a £15,000 research grant.
Joy is from the HorizonCDT-affiliated IDIC programme (2013 cohort). Joy's PhD research focused on developing automated tools for pain assessment in patients incapable of self-reporting pain, e.g. newborn infants and unconscious patients, using computer vision and machine learning techniques.
In 2017, having successfully developed two methods for automatic pain assessment in adult patients, Joy's research, in collaboration with Dr Mercedes Torres Torres, was awarded the Horizon CDT Research Impact Grant to extend this work to newborn pain assessment.
Joy submitted her PhD thesis "Automatic Pain Assessment from Face Video (Continuous Pain Estimation in Adults and Neonates)" in 2018 and graduated in March 2019. After graduating, Joy worked as a Research Fellow  in the Computer Vision Lab and currently works with the Biomedical Research Centre.
We're looking forward to the winners being announced on the 21st May. Best of luck Joy!!
Tags:
IDIC
,
impact grant
,
pain assesment
,
shortlist
,
women in science