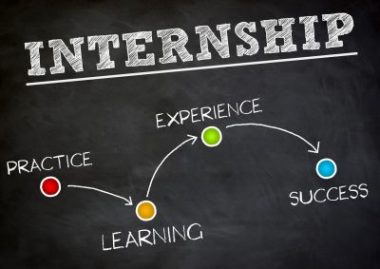 Horizon Centre for Doctoral Training placements
Between the summer of year 1 and the end of year 3, all CDT students undertake a placement with their external partner, or another relevant organisation where this is mutually agreed.  Ideally the placement should take sooner rather than later to maximise the benefits.
The placement does not necessarily relate to the PhD research directly and can be defined by the partner – but it should contribute to developing the student's skills, their knowledge of the partner/sector in the area of personal data, and – where appropriate – benefit their PhD research.
Historically, the format for a placement is a full time 3 month block placement away from the University.  However, there is flexibility around the timing, duration, location and content of the placement according to the needs of each individual student and the partner. For example:
Remote placements (not ideal, but was very much the case during the Covid pandemic)
Placements split into two or more segments
Part time placements
The CDT provides funding for travel and accommodation during the placement where this is required, and the student continues to receive their stipend during the placement.
The student will contact the partner prior to the placement to confirm the work to be undertaken and practical matters like access to resources, health and safety induction etc.
Horizon CDT placements
As part of their programme, Horizon CDT students have benefited from a three-month placement with their collaborating Horizon CDT industry partner.  The following partner and collaborating organisations have hosted our PhD students for placements:
BBC Research & Development
BlueSkeye AI, UK
Boots
Cambridge University Press
Connected Places Catapult
Digital Catapult Centre
Locision Technology Limited (Hong Kong)
Merck Sharpe and Dohme – MSD (Prague)
National Videogame Arcade
Nottinghamshire County Council – Public Health
Ordnance Survey
Royal National Institute for Blind People (RNIB)
Satelite Applications Catapult
Thales Group
The People for Change Foundation (Malta)
Transport Systems Catapult
Unilever
University of Cambridge – Trustworthy Technologies SRI
Worcester Polytechnic Institute (United States)
Horizon DTC placements [internships]
Doctoral students who commenced their PhD within Horizon between 2009 and 2013 carried out their three month placement [internship] within mutually agreed organisations of high relevance and value to their research. Example hosts include:
BBC
Blast Theory
City Arts Nottingham
Experian
Footfalls and Heartbeats
Horizon Digital Economy Research – The University of Nottingham
International Institute of Information Technology – Bangalore
Meiji University (Japan)
Microsoft Research
Network Rail
Not on the High Street
Orbit RRI
Ordnance Survey
Telefonica I&D
The British Library
The Haydn Green Institute for Innovation and Entrepreneurship
The Insight Lab
The World Bank
Transport Systems Catapult
University College London
University of East Anglia
University of Southern Denmark.