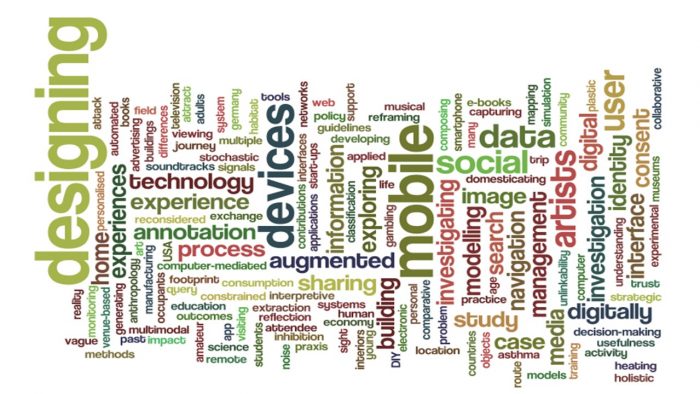 Below are the theses titles from the 98 Horizon CDT students who have successfully passed their PhD vivas. Many congratulations to our CDT alumni on their achievements!
Around 60 students are currently studying or in the process of submitting their theses. As Horizon CDT students submit their theses and pass their PhD vivas, more titles will be added to this page.
Last updated: 1st November 2023
---
2019 Cohort – 
Vincent Bryce – Exploring the business case for Responsible Research and Innovation
2018 Cohort – 8 alumni
Dr Harriet Cameron – Outdata-ed Museums: Creating Ethical and Transparent Data Collection Processes in Museums
Dr Jimiama Mafeni Mase – Context-Aware Intelligent Decisions: Online Assessment of Heavy Goods Vehicle Driving Risk
Dr Kadja Manninen – Sustainable business models for performing arts in the digital economy
Dr Matthew Yates – Accurate Detection Methods for GAN-generated Earth Observation Images Using Expert Visual Perception
Dr Natalie Leesakul – Robotics and the Law: Towards responsible and sustainable adoption of industrial collaborative embodied autonomous systems in the case of digital manufacturing.
Dr Neeshé Khan – A human-centric approach to unintentional insider threat: Development of a  sociotechnical framework
Dr Peter Boyes – Negotiating the Truth: Exploring the Influence of Metadata in Place-Related Group Decision Making
Dr Shazmin Majid – Integrating the use of sensing technology to detect early warning signs of relapse for those with lived experience of bipolar disorder.
Dr Stanislaw Piasecki – Complying with the GDPR When Vulnerable People Use Smart Devices
2017 Cohort – 9 alumni
Dr Alexa Velvet Spors –  Caring Systems: Making Relational, Gameful Self-Care Technologies for Mental Health
Dr Feng Zhou – Generative co-design & non-planar additive manufacture of aesthetic prostheses
Dr Joe Strickland – What opportunities for storytelling might bear future technologies offer creatives, and how might personal data affect this?
Dr Jose Gustavo Berumen Salazar – Digitally Enhanced Consumer Packaged Goods: A Data-Inspired Ideation Approach
Dr Keerthy Kusumam – Multimodal Analysis of Depression in Unconstrained Environments
Dr Laurence Cliffe – Audio-augmented objects and the audio-augmented reality experience
Dr Serena Midha – Understanding Mental Workload in Everyday Life and its Role in the Future of Personal Informatics
Dr Symeon Dionysis – Blockchain and Distributed Ledger Technologies For Supply Chain Traceability: Industry Considerations and Consumer Preferences
Dr Vanja Ljevar  – Exploring the impact of socio-cognitive factors on adherence to asthma medication using traditional mixed methods and machine learning
2016 Cohort – 5 alumni
Dr Abigail Fowler – Human Performance in Rail: determining the potential of physiological data from wearable technologies
Dr Kate Green O'Leary  – Investigating Privacy Perceptions, Attitudes and Behaviours of the Inflammatory Bowel Disease Online Health Communities
Dr Madeleine Ellis – Detection of Vulnerable Communities in East Africa via Novel Data Streams and Dynamic Stochastic Block Models
Dr Roza Vasileva – Exploring the Use of Open Data to Support Citizen-Led Initiatives for Sustainable Urban Development in the Global South
Dr Siyang Song  – Modelling Person-specific and Multi-scale Facial Dynamics for Automatic Personality and Depression Analysis
2015 Cohort – 8 alumni
Dr Andrew Moffat – Using English as a second language online: Digital interactions and their implications for language learning and teaching
Dr Judit Varga – Geocaching: Tracing Geotagged Social media Research Using Mixed Methods
Dr Neelima Sailaja  – Understanding the challenges of using personal data in novel media experiences
Dr Richard Ramchurn – Brain Controlled Film
Dr Rosa Lavelle-Hill – Big Data Psychology
Dr Shalaka Kurup  – Investigating the factors influencing information use during the process of rail travel
Dr Qing Li – An investigation into image-based indoor localisation using deep learning
Dr Ziyad Yehia – The VI Nav Cards: A Holistic Approach to Supporting the Design of Navigation Aids for the Blind and Visually Impaired
2014 Cohort – 9 alumni
Dr Alexandra Young – A Qualitative Study of Internet Use Comparing the Experiences of People with Physical Disabilities and Early Onset Dementia
Dr Gregor Engelmann – Understanding urban behaviour from mobile phone event series
Dr Iona Fitzpatrick – Exploring 'Place' Through Twitter Text: An investigation into the use of ambient data for furthering geographic understandings of cities
Dr Matthew Voigts – Privacy and Agency in Refugees' Digital Communication
Dr Md Shadab Mashuk – Indoor Positioning as a Contribution to Building Occupant Modelling
Dr Obrien Sim – Smart packaging, engagement, and fast-moving consumer goods
Dr Pepita Barnard– Young Adults' Considerations for Whole Genome Sequencing
Dr Tatiana Styliari – Digitial Identity at the Movies: Understanding and Designing the Contemporary Cinema-going Experience.
Dr Yitong Huang – Internet of Things enabled sedentary behaviour change in officer workers: development and feasibility of a novel intervention (WorkMyWay)
2013 Cohort – 8 alumni
Dr Anna Clarke – Supporting pro-amateur composers using digital audio workstations
Dr Christopher Ellis  – Dynamic Music Recommendation: A User-centric Approach to the Personalisation Problem
Dr Georgiana Nica-Avram – Habit: An exploration of shopping behaviours from transactional data
Dr Hanne Wagner – Engagement through play? The relationship between video games and political engagement
Dr Martin Porcheron – Understanding Collaborative Action and Technology Use in Casual-Social Settings
Dr Panagiotis Koutsouras – Crafting Content: The Discover of Minecraft's Invisible Digital Economy
Dr Roma Patel – The Makers of Imaginary Worlds – Interactive Scenography in Theatre for Early Years
Dr William Darler – A Life Course Approach to Analysing Consumer Behaviour
2012 Cohort – 10 alumni
Dr Dimitrios Darzentas – The lives of Objects: Designing for Meaningful Things
Dr Horia Maior – Real-time physiological measure and feedback of workload using Functional Near Infrared Spectroscopy (fNIRS)
Dr James Burnett – Constructing a feedback loop between social behaviours and content delivery at large public displays
Dr Lachlan Urquhart -Towards user-centric regulation: Exploring the interface between Information Technology Law and Human Computer Interaction
Dr Liz Dowthwaite – Crowdfunding Webcomics: The Role of Incentives & Reciprocity in Monetising Free Content
Dr Peter Craigon – It is not down on any map; true places never are.' – How do social maps produce truth and knowledge of place?
Dr Richard Brown – An investigation of performative interaction and embodiment on an augmented stage
Dr Richard James – Does mobile gambling attract or create problem gamblers?
Dr Sam Howard – Exploring perception towards Electronic Monitoring Devices for Asthma management
Dr William Knight – Can Hacktivism be understood as the performance of collective digital identity?
2011 Cohort – 9 alumni
Dr Chrisminder Hare – Designing for Naturalistic Decision-Making
Dr Daniel Ratzinger – The impact of University Education upon Digital Start-ups
Dr Jacob Chapman – Multi-Agent Stochastic Simulation of Occupants in Buildings
Dr James Sprinks – Designing Task Workflows to ensure the best Scientific Outcomes in Citizen Science
Dr Lesley Fosh – Designing Personalised Visiting Experiences for Groups in Museums
Dr Martin Kruusimägi – Designing the user experience of spatiotemporal automated home heating system: A holistic design an implementation process
Dr Matthew Terrell – Utilising Virtual Communities for Innovative Consumer Identification
Dr Michaela Murphy (Nee Hoare) – Lost in the Noise: DIY Amateur Musical Practice in a Digital Age
Dr Paul Brindley – Generating Vague Geographic Information through Data Mining of Passive Web Data
2010 Cohort – 15 alumni
Dr Abdur Rahman – The influence of Social Identity when digitally sharing location
Dr Adrian Hazzard – Guidelines for Composing Locative Soundtracks
Dr Annika Hupfeld – Designing the Social Life of Books and E-Books
Dr Anthony Brown – Domesticating Home Networks
Dr Christopher Carter – Understanding the Professionally Risky Behaviour of Young Adults upon Social Media
Dr Edward Anstead – Many Screen Viewing: Collaborative consumption of Television Media across Multiple Devices
Dr John Harvey – An Economic Anthropology of Computer-Mediated Non-Monetary Exchange in England
Dr Jianhua Shao – Strategic Signals in the App Economy
Dr Julian Rosser – Constrained modelling of building interiors
Dr Lorena Macnaughtan – Coping with Complex Environments: The Case of Digital Healthcare Technology Producers
Dr Mark Iliffe – The Praxis of Community Mapping in Developing Countries
Dr Mercedes Torres – Automatic image annotation applied to habitat classification
Dr Min Zhang – An Investigation of Query-by-Drawing Image Search on Mobile Devices.
Dr Olga Fernholz – Innovating for today while innovating for tomorrow: A test of Innovation Ambidexterity Theory in a leading technology company
Dr Paul Holmes – Towards a Person-Centric Interface
2009 Cohort: 15 alumni
Dr Antony Cousin – A study of principles for Attendee Mobile Applications in venue-based experiences
Dr Claudia Krehl – In Search of a Multimodal Mobile Interface that Supports Multitasking on the Move
Dr Emily Webber – Strategy Differences in the use of Mobile Devices for Navigation
Dr Ewa Luger – Consent Reconsidered: Reframing 'Consent' for Ubiquitous Computing Systems
Dr Gilad Rosner – Identity Management Policy and Unlinkability: A comparative case study of the US and Germany
Dr Jimmy Chim – An Interpretive Investigation of Trust and Workflow in Advertising
Dr Jo Cranwell – Inhibition Training using Smartphone Technology
Dr Mark Dimond – Journey Extraction for Route Prediction
Dr Mark Selby – Experimental Manufacturing: Designing Digitally Augmented Objects to Support Personal Reflection on the Past
Dr Mike Golembewski – Modelmaking and Process Activities, Artists Tools and Models of Art
Dr Rachel Jacobs – The Artist's Footprint: Investigating the Distinct Contributions of Artists Engaging the Public with Climate Data.
Dr Ragad Al-lwihan – Investigating Methods of Capturing and Sharing Experience during Field Trip to Support Students Activity
Dr Robert Mitchelmore – The usefulness of case in building plastic user interfaces
Dr Sam Meek – Line of Sight Modelling for Query and Annotation of the Remote Landscape
Dr William Preston – Attack Points for Pedestrian Navigation in Augmented Reality
Thesis submissions:
Students that have submitted their PhD thesis and are awaiting viva dates/examination/corrections:
Ana Rita Pena – A Sociotechnical Evaluation of Differentially Private Rish Assessment Models in Consumer Credit
Angela Thornton – Our Futures in Mind Uploading: Public Perceptions and Narratives
Chloe Jackson – Now where are we going? Mapping drivers' changing navigational requirements in increasingly automated future driving contexts
Christian Tomakloe – The Quantified Traveller: Applying Self-tracking Towards More Worthwhile Rail Journeys
Melanie Wilson – When the world went online. New ACEs potential from the pandemic and digitally disadvantaged Children & Young People
Rebecca Gibson – Using Digital Layers to Evoke Nostalgia in Hybrid Gifting