Research collaborations with industry partners 
Below are examples of how Horizon CDT students are collaborating and working with their industry partner organisations on their digital identity and personal data within the global digital economy research.
Yitong Huang – Enchanted smart objects for health behaviour change (2014 cohort)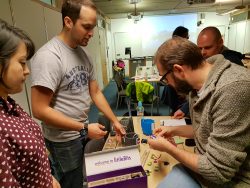 Yitong carries out her research in the Mixed Reality Lab within the School of Computer Science, and has been partnered with Unilever for her CDT research around developing smart objects to have a positive impact on workplace health, patricularly in relation to work breaks.
In October 2016, Yitong secured funding from the EPSRC-funded Balance Network to deliver a stakeholder workshop in Nottingham which investigated how smart objects could be co-designed to motivate healthier workplace behaviours. You can read the University of Nottingham blog post about the smart objects event here.
Yitong carried out her internship placement with Unilever at their Port Sunlight R&D facility in the Spring of 2017 and is now continuing the project work started during this time back at Nottingham.
Of her internship, Brian Newby, of Unilever had the following to say about Yitong and her fellow Horizon CDT student, Obrien Sim, who is also working with Unilever on research around smart fast moving consumer products.
"We have all been very impressed with both students; in terms of their work ethic; background knowledge; ability to quickly assimilate new project ideas and work with them to make a real difference". Brian Newby, Port Sunlight R&D, Unilever
---
Richard Ramchurn – Brain Controlled Film (2015 cohort)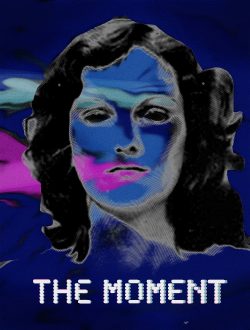 Richard's research is in the area of brain-controlled film, and he is based in the Mixed Reality Lab at the University of Nottingham. In April 2017, Richard was successful in securing funding from the EPSRC, in response to their Digital Economy Theme Telling Tales of Engagement 2016 Call.
This funding will allow Richard to develop a new mobile cinema, to bring his film, The Moment, to remote communities that don't have access to arts venues, as well as being a base of operations for brain controlled cinema workshops during 2018.
Richard's research is being supported by two industry partners; London-based B3 Media and the Foundation for Art and Creative Technology (FACT) in Liverpool.
You can read Richard's blog article on securing this funding and his plans for this here.
On 7 July 2017, Richard organised a public event 'Ice, Chips & Brains' at the National Videogame Arcade in Nottingham.  You can check out the Horizon Digital Economy Research review of this unique live cinema show.
---
Neelima Sailaja – Exploration of mechanisms that influence the personal data ecosystem (2015 cohort)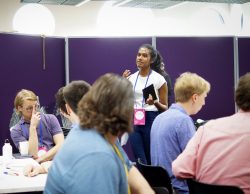 Neelima (pictured above) has been partnered with the BBC Research & Development Team for her CDT research, and she completed a three month internship at Media City in Manchester in 2016, working with the R&D team on a redesign project for the BBC's personalised Electronic Programme Guide. As part of the process, Neelima held user focus groups in both Manchester and Nottingham to gain user experience feedback on calendar based design prototypes.
In October 2016, Neelima co-led a workshop – 'IoT: Usable privacy in the connected home' with Rhianne Jones, a member of the BBC R&D Team, at the Mozilla Festival in London.
---
Tatiana Styliari – Digital identity at the movies: Personalising the cinema-going experience (2014 cohort)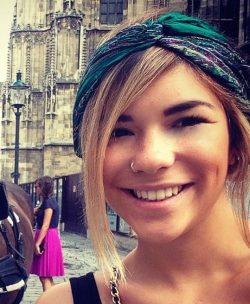 Tatiana benefits from two co-collaborating industry partners; the Digital Catapult Centre in London and the Broadway Cinema & Media Centre in Nottingham. She completed her internship project with the Digital Catapult in Summer 2016, entitled 'Researching transparency in data sharing practices: the case of a consent receipt', an idea generated by the Catapult's Personal Data and Trust Network. You can read Tatiana's blog article about her internship here.
As a result of the internship, the Digital Catapult have now adopted the related project outcomes as an official Digital Catapult Project, which is now being piloted at the Centre.
Of her internship, Tatiana says; "This experience not only gave me a successful project to add to my CV and helped me develop necessary and relevant skills and knowledge, it also introduced me to many people from different backgrounds and departments at the Catapult".
"It was extremely valuable that Tatiana was able to spend several months carrying out research and exploratory work on the idea of personal data receipts, which originated from the Catapult's Personal Data & Trust Network". Marko Balabanovic, Chief Technology Officer, Digital Catapult.