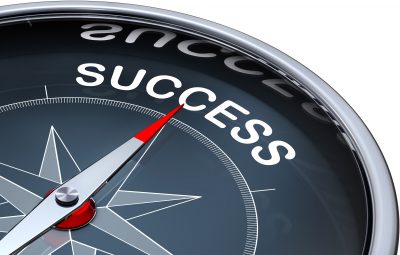 Where Next?
---
The Horizon CDT programme has equipped our graduates with unique, exemplary high-level skills and training to enable them to go on to secure post-doctoral employment where impact can be made within a variety of sectors both nationally and globally, including academia, industry, government, international organisations, creative agencies and the public sector.
In addition to this, we have alumni who have founded their own digital start-ups, creative agencies, research collectives, innovative digital products/software/apps and spin-out companies, as a result of being a Horizon CDT student.
Our alumni have moved on to positions across the globe in countries including the United States, Austria, Saudi Arabia, China, The Netherlands, Finland, Spain and the UK.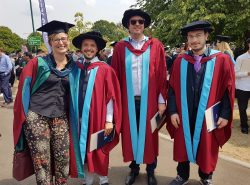 Listed below are the employers of CDT graduates by cohort of our Horizon CDT alumni after completing the programme.
As of February 2023, 90 alumni have successfully passed their PhD vivas.
2018 Cohort employment destinations:
British Rowing (UK)
EPAM Systems (UK)
Manchester Metropolitan University (UK)
Raytheon UK (UK)
University of Amsterdam (NL)
2017 Cohort employment destinations:
Chronic Insanity Theater Company – Startup (UK)
Gamification Group, Tampere University (Finland)
Kubik Intelligence – Startup (UK)
Ocado Technology (UK)
2016 Cohort employment destinations:
Department of Education (UK)
University of Cambridge (UK)
University of Leicester (UK)
IFC, World Bank Group (USA)
N/Lab at University of Nottingham (UK)
Pendyne Ltd. (UK)
2015 Cohort employment destinations:
The Alan Turing Institute (UK)
Horizon Digital Economy Research Institute – University of Nottingham
Leiden University (Netherlands)
Rated People (UK)
Shenzhen University (China)
Thales (UK)
The University of Copenhagen (DK)
University of Leeds (UK)
University of Michigan (USA)
University of Tübingen (Germany)
2014 Cohort employment destinations:
Capital One (UK)
Deloitte Digital (UK)
Horizon Digital Economy Research Institute – University of Nottingham (UK)
International Federation of Library Associations-IFLA (NL)
Methods – Information Technology and Services (UK)
Shanghai Jiao Tong University (China)
Shenzen University (China)
Trilateral Research (UK)
The University of Manchester (UK)
University of Bath (UK)
University of Southampton (UK)
2013 Cohort employment destinations:
Makers of Imaginary Worlds – Startup (UK)
University of Nottingham (UK)
University of Leicester (UK)
Innovate UK Knowledge Transfer Network (UK)
Sony Interactive Entertainment Europe (UK)
Swansea University (UK)
2012 Cohort employment destinations:
De Montfort University (UK)
University of Lincoln (UK)
University of Nottingham (UK)
Userfy (UK)
University of Nottingham Ningbo Campus (China)
University of Edinburgh Law School (UK)
2011 Cohort employment destinations:
University of Sheffield (UK)
Quiqup (UK)
New York University (USA)
Discovery Education (UK)
Systems Concepts Ltd (UK)
Airbus (Spain)
Jaguar Land Rover UK (UK)
Chesterfield Borough Council (UK)
Jisc (UK)
Testilo (UK)
The Insight Lab (UK)
Bionical (UK)
Zinger Limited (Austria)
University of Nottingham (UK)
Nottingham Trent University (UK)
Call for Participants (UK)
Justis (Legal Research) (UK)
2010 Cohort employment destinations:
Barclays Bank (UK)
BBC Research & Development, BBC (UK)
BlueSkeye – Startup  (UK)
Cass Business School (UK)
Edinburgh College of Art (UK)
Eindhoven University of Technology (The Netherlands)
Goldsmiths University of London (UK)
Linney (User Experience) Design (UK)
Newcastle University (UK)
Nottingham Trent University (UK)
United Nations (New York, USA)
University College London (UK)
University of Nottingham (UK)
World Bank (USA)
2009 Cohort employment destinations:
Amazon Web Services (UK)
Biglight -Experience Design Agency (UK)
Bionical (UK)
Corpus Christi College, University of Cambridge
Eindhoven University of Technology (The Netherlands)
Helyx Secure Information Systems Ltd (UK)
HIMSS (UK)
The Insight Lab (UK)
Integrated Transport Planning Ltd (UK)
Internet of Things Privacy Forum (Spain)
Jaguar Land Rover UK (UK)
King Saud bin Abdulaziz University for Health Sciences (Saudi Arabia)
Microsoft Research Cambridge (UK)
Nottingham Trent University (UK)
RedEye Consulting (UK)
Royal College of Art (UK)
University of Bath (UK)
University of Edinburgh (UK)
University of Nottingham (UK)