Kate Green joins Horizon CDT team as Social Media Specialist
The Horizon Centre for Doctoral Training is delighted to announce the appointment of Kate Green to the CDT Team as part-time Social Media Specialist, with immediate effect.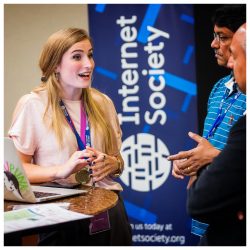 Kate is a current PhD student with the Horizon CDT, and has significant Social Media expertise. She will carry out this role on a part-time basis in addition to her related PhD research, which centres around individual and shared digital values in Inflammatory Bowel Disease (IBD) communities.
The Social Media Specialist role involves assisting with the Horizon CDT social media strategy, and managing the social media accounts and communications for the Centre, as per Kate's blog post about her new position.
You can get in touch with Kate at kate.green@nottingham.ac.uk and find out more about Kate's background, skills and research via her website at kategreen28.org.