Fully-funded PhD Studentship in partnership with BBC Research and Development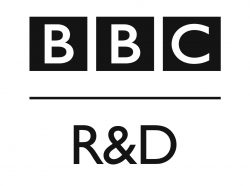 Research theme: Enhancing digital media user experiences using human values
Background
The University of Nottingham's EPSRC-funded Creating Our Lives in Data CDT programme is establishing technologies and methods to enable producers and consumers in the digital economy to co-create smarter products in smarter ways, to re-establish trust in the use of personal data. We wish to recruit a PhD student in partnership with BBC R&D.
BBC R&D are 200 scientists, designers and engineers, creating the future of media across two research labs. Candidates should have an academic background in psychology, or a closely related area in the social sciences or human-computer-interaction; but we also welcome candidates from different academic backgrounds and professional experience where these are relevant to the project.
This project will investigate the role of Human Values (psychological drivers that underpin our behaviour) in shaping future public service media; and how we can create and characterise services in terms of the values they satisfy, rather than conventional metrics.  See www.bbc.co.uk/rd/projects/digital-wellbeing for information about BBC R&D's human values work.
Media experience and engagement have been transformed by converging broadcast and computing technologies: Providers compete for audiences' attention, and we are all connected to ubiquitous, pervasive media, that is becoming increasingly responsive and personalised. Historic metrics of counting viewer numbers and durations may have been valuable when families sat together watching TV, but digital technology has changed everything about how we are informed, educated and entertained. This project will revaluate how we live with media and data and what we get from them. The student will look at the data-driven interactions between contemporary lives, media provision and how these interactions frame and public purpose. An evidence–based methodology will construct a framework for human values as a way of interrogating these interactions and their intended and realised impact.
The CDT brings together leading figures from computing and engineering as well as social sciences, business and humanities from the University of Nottingham; plus researchers from the Centre for Computing and Social Responsibility at De Montfort University.  Our PhD students are innovating applications across sectors including consumer goods and food, creative industries, transport, high value products, and health and wellbeing – seeking out new synergies between them. We do not expect every student to be an expert in every area: our aim is to train people to work in transdisciplinary teams, ready to become future leaders in industry, the third sector and academia. BBC R&D has already supported many successful PhD students researching these themes.
The PhD student will benefit from:
A fully-funded four-year PhD programme integrating a leading-edge research project with research training in transdisciplinary skills.
The opportunity to work at the BBC during the PhD.
An enhanced stipend starting at £19,000 per annum.
A cohort of high achieving PhD researchers.
A world-class research environment with a proven track record of successful Horizon CDT graduates.
See: https://cdt.horizon.ac.uk for further details about the Horizon CDT, and https://www.bbc.co.uk/rd to learn more about BBC R&D.
Due to funding constraints, our studentships are only available to UK/Home and EU students resident in the UK for a minimum of 3 years.
How to apply:
Please see How to apply for the application deadline and how to submit your application.  Within your application, please specifically reference your interest in the BBC R&D human values project and include a personal statement covering the following points:
A list of between two and six core research questions for this project
Explain how your experience to date makes you suitable for this studentship, and what you would learn through this opportunity
State the impact you hope to make through working with us on this project.
---
The EPSRC Centre for Doctoral Training in Horizon: Creating our Lives in Data is supported by the Engineering and Physical Sciences Research Council (EPSRC) under grant reference EP/S023305/1.