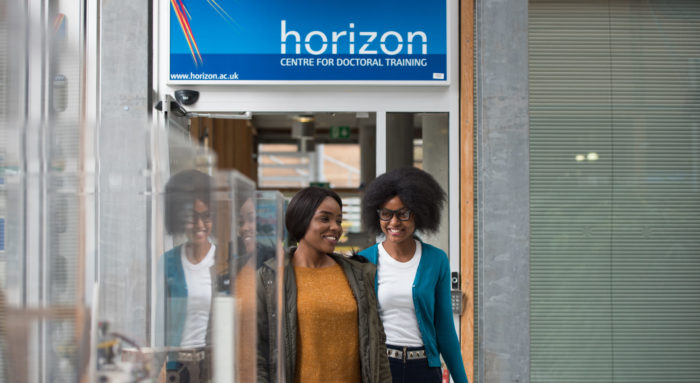 Horizon CDT Recruitment – 2021 entry is closed
The EPSRC Horizon Centre for Doctoral Training attracts candidates worldwide from a multitude of disciplines including positioning, computer science, engineering, human factors, business, geography, psychology, HCI and other arts, science and social science disciplines. We have more than 70 successful CDT graduates from across eight previous cohorts.
The EPSRC Centre for Doctoral Training in Horizon: Creating our Lives in Data is supported by the Engineering and Physical Sciences Research Council (EPSRC) under grant reference EP/S023305/1.