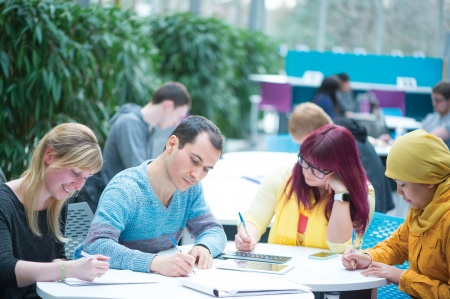 Horizon CDT 2020 cohort – Recruitment round two now open
The EPSRC Horizon Centre for Doctoral Training attracts candidates worldwide from a multitude of disciplines including positioning, computer science, engineering, human factors, business, geography, psychology, HCI and other arts, science and social science disciplines. As 2019 draws to a close, we have more than 50 successful CDT graduates from across six previous cohorts.
Our first recruitment round for the 2020 cohort is now open for fully-funded Horizon CDT PhD studentships, which will start at the end of September 2020. We have 13 studentship places available for Home/EU students, including opportunities to apply for specific featured research themes in collaboration with CDT industry partners.
Key dates:
Round 2 closing date: 2nd March 2020
Round 2 academic interview dates: 1st and/or 2nd April 2020
Please note: Applicants are able to apply for both the generic CDT studentship opportunities, as well as the pre-identified featured themes. If you wish to be considered for more than one studentship opportunity within the CDT, please include this in your supporting statement within your application.
The EPSRC Centre for Doctoral Training in Horizon: Creating our Lives in Data is supported by the Engineering and Physical Sciences Research Council (EPSRC) under grant reference EP/S023305/1.