Yang Bong to participate at ASEFInnoLab4 in Shanghai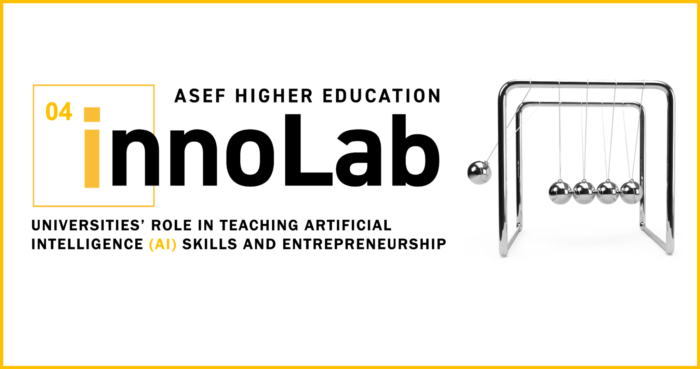 Congratulations to Yang Bong (2021 cohort) who has been invited to participate in the 4th ASEF Higher Education Innovation Laboratory (ASEFInnoLab4) and the Shanghai Forum on 23-27 October.
The Asia-Europe Foundation (ASEF) and Fudan University are collaborating to organise the ASEFInnoLab4 which is titled "Universities' Role in Advancing Teaching Artificial Intelligence (AI) Skills and Entrepreneurship."
This four-day programme is intended to facilitate knowledge exchange, capacity building, and collaboration among participants through roundtable discussions and workshops on AI Governance, AI in Education, and AI for Sustainable Development.
The ASEFInnoLab4 will be attended by higher education academics and senior administrators and will close with a Roundtable Dialogue at the Shanghai Forum on Friday 27 October 2023, with the opportunity to engage a larger audience during the Forum.
Yang, a third-year Horizon CDT PhD student, is focusing his research project on how remote and rural small companies in developing nations use digital technologies to achieve sustainable development. He is currently working in Sarawak, Malaysia investigating the digital needs of small businesses in the area as well as the implications of digital marketplace design.
After successfully securing a last-minute visa, Yang made his way from Malaysia to Shanghai to attend the symposium.
We wish him safe travels and best of luck at ASEFInnoLab4!
Tags:
AI for Sustainable Development
,
AI Governance
,
AI in Education
,
ASEFInnoLab4
,
conference
,
teaching AI
,
Universities' Role