CDT student selected to present at British Science Festival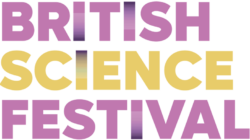 Horizon CDT student Angela Thornton has been awarded a lecture at the internationally renowned British Science Festival.
Angela is a fourth-year PhD candidate at the Horizon CDT and member of the Faculty of Engineering's Human Factors Research Group. She is one of just seven researchers in the country chosen to present their cutting-edge work to scientists, engineers, technicians, and social scientists from across Europe.
As part of her Digital Innovation Award Lecture, Angela will explore 'Mind Uploading', a concept often discussed in science fiction. However, it is also one potential outcome from the scientific process of emulating or 'reverse engineering' the brain. As well as sharing her findings, Angela will showcase a novel method of researching such far-future concepts.
You can read more on the University of Nottingham Press Release.
---
Find out more about the British Science Festival.
Tags:
British Science Festival
,
Mind Uploading
,
PhD presentation