1st Digital Footprints Conference – a huge success!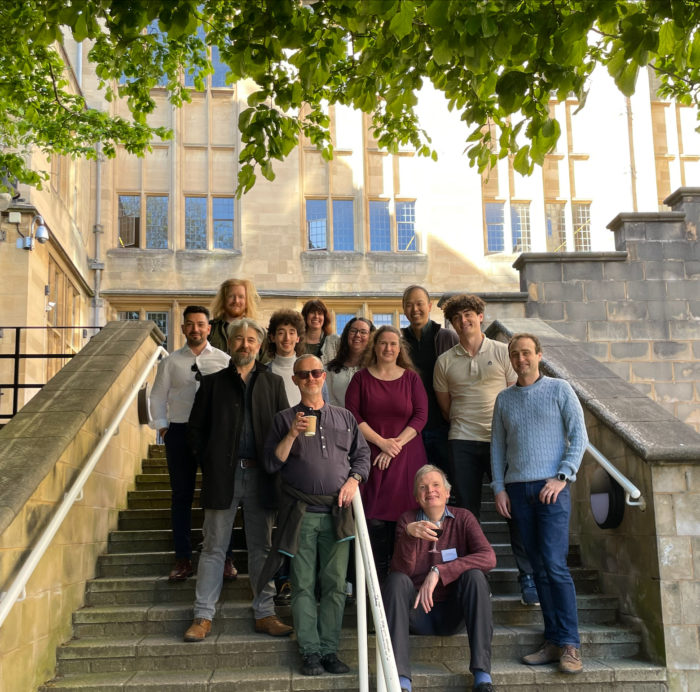 The first Digital Footprints Conference took place on the 11th of May 2023 at the University of Bristol and highlighted multidisciplinary research on digital footprints. The event brought together academics, policymakers, government officials and industry, to discuss ideas and insights for using data on digital footprints.
The conference was very well attended and welcomed Horizon CDT students and CDT alumni to showcase research posters and research projects relevant to the conference theme of Linking Digital Data for Health.
Fourth-year CDT student Elizabeth Dolan presented the abstract 'Data donation of individual shopping data to help predict the occurrence of disease: A pilot study linking individual loyalty card and health survey data to investigate COVID-19'.
Fourth-year students Giovanni Schiazza and Joanne Parkes showcased the poster 'Digital Footprints in the Video Stream' demonstrating the potential for data donation to support research on viewing habits, binge-watching and related well-being markers.
With his poster, second-year student Gregor Milligan highlighted how current machine learning techniques may be used in conjunction with information about users' digital footprints to determine the wants and needs of users on digital mental health platforms.
Second-year CDT student Sam Smith presented findings of automatically identifying lifestates of time series and looking for ways to improve current methods with an emphasis on high-dimensional time series.
Well done everyone! Looks as if the conference was a great success and surely it will be the first of many such events in the coming years!
Tags:
Bristol
,
Digital Data for Health
,
Digital Footprints conference