CDT student presents at the Alan Turing Instititute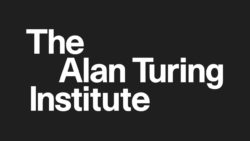 Congratulations to fourth-year PhD candidate Mike Harmson-Silvestri.
After presenting his research findings at a conference at the Alan Turing Institute at The British Library London last week, Mike has been invited back to the Alan Turing Institute on the 27th February to attend the seminar 'The use of AI in sentencing and the management of offenders'.
This seminar is jointly hosted by the Alan Turing Institute, Northumbria University's Centre for Evidence and Criminal Justice Studies and the Sentencing Academy. The event will explore how AI is now being used in sentencing and, more broadly, in the management of offenders. It aims to convey many viewpoints on the application of AI in this setting, as well as to increase awareness of and encourage participation in the ongoing discussions in this field.
Mike will have the opportunity to network with a wide range of individuals interested in using AI in criminal justice and sentencing. Participants will include academics, government policymakers, practitioners and computer scientists.