Congratulations Gustavo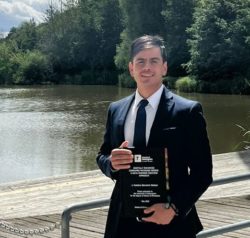 Congratulations to J. Gustavo Berumen Salazar, from the Horizon CDT 9th cohort, who passed his viva this week subject to minor corrections.
Supervised by Joel E. Fischer (School of Computer Science) and Martin Baumers (Additive Manufacturing), Gustavo's thesis is entitled Digitally Enhanced Consumer Packaged Goods: a Data-Inspired Ideation Approach.
Congratulations Dr Berumen Salazar!!!