Alumna Dr Ewa Luger promoted to full professor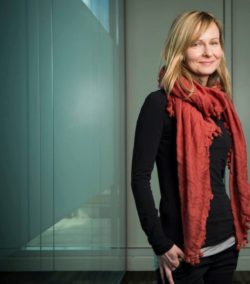 We are proud to announce that Horizon CDT alumna Dr Ewa Luger is being promoted to full professor in the Edinburgh College of Art, University of Edinburgh.
Ewa received her PhD in 2014 and is a member of the first Horizon CDT cohort and graduating class.
Congratulations Dr Ewa Luger!!
Ewa is currently a Fellow of the Alan Turing Institute and Director of Research Innovation for Edinburgh College of Art. She is aligned to the Institute of Design Informatics, and the Edinburgh Futures Institute where she is Deputy Director of Research. Ewa is an expert adviser for DCMS (college of experts) and a member of the Leadership Circle for the Scottish Government's AI Alliance (ethics and inclusion), delivering the AI strategy for Scotland. She has sat on Facebook's Algorithms and Public Interest expert advisory group. Ewa sat on the EPSRC Digital Economy programme advisory board and now sits on the EPSRC ICT SAT.
Her work focuses on applied ethical challenges in the field of artificial intelligence and data-driven systems. This includes practical issues such as data governance, consent, privacy, explainable AI, and how intelligent networked systems might be made intelligible to users, with a particular interest in distribution of power and spheres of digital exclusion.
Ewa has worked with Microsoft as a consultant in the ethics of AI, with the Data and Marketing Association on their Value of Data programme and worked with Tesco and Samsung in the context of staff development.