Creating change that matters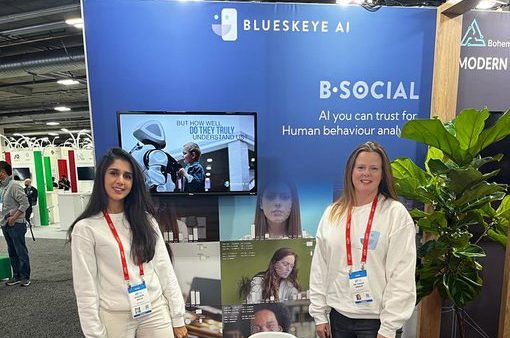 Final-year Horizon CDT PhD student Shazmin Majid recently attended CES2022 , the most influential tech event in the world, to talk about how smartphone technology can be used to better understand human behaviour, particularly mental health. Shaz is working with Blueskeye AI as a UX specialist while in the final stages of her PhD thesis.
Shazmin's research focuses on how to capture early warning signs of relapse using digital technology for those with bipolar disorder. Combining human-computer interaction, data science and psychology, Shazmin has designed and is currently testing a digital self-tracking tool that combines passive and active sensing techniques to measure early warning signs for those with bipolar disorder. Involving users with lived experience of bipolar disorder in the design of technology is at the core of Shazmin's research, and she has explored how this is done currently in mental health technology and how we can improve.
BlueSkeye AI is a fast-growing digital startup located in Nottingham that aims to enhance patient health outcomes by providing accessible and objective services and products that help people understand and control their mental health and wellbeing.
As a UX professional, Shaz joined the Blueskeye AI team and is helping to achieve the company's goal of creating wonderful and meaningful things!