Presenting Poster at Internet of Things Conference 2021

The 11th International Conference IoT 2021 took place in both a physical and virtual setting from Nov. 8 – Nov. 11 2021. All conference sessions, including keynotes and poster/demo sessions, were streamed live to accommodate virtual attendees.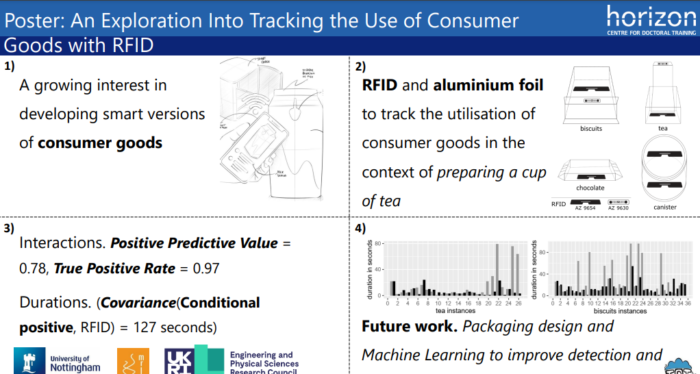 Gustavo Berumen Salazar, from the CDT 2017 cohort, presented his poster online at the Internet of Things Conference (IoT 2021): An Exploration Into Tracking the Use of Consumer Goods with Radio-frequency Identification (RFID).
Well done Gustavo!
Read more about Gustavo's PhD research here.