CDT student featured in leading Bangladeshi TV channel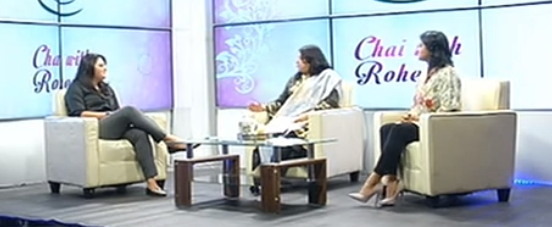 Neeshé Khan (2018 cohort) was featured in the programme Chai with Rohema on the leading Bangladeshi TV channel NTV. The live programme focused on women in STEM.
Neeshé spoke on non-traditional paths into STEM, with the goal of inspiring young and BAME (Black, Asian and minority ethnic) females to pursue careers in the field. The programme is now playing on NTV Europe's YouTube channel.
As a third-year Horizon CDT student, Neeshé's research focuses on human elements that interact with cyber threats. You can find out more about Neeshé's research here and read an interview with Neeshé encouraging females to join the cybersecurity field here.