Third Student from 2016 cohort to pass PhD Viva!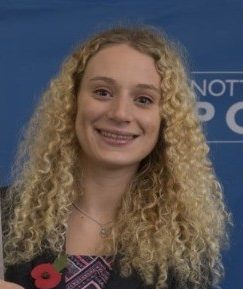 Congratulations to Madeleine Ellis who passed her viva last week subject to minor corrections! Maddy is the third student from the CDT 2016 cohort to successfully defend their thesis.
Supervised by James Goulding and Simon Preston, Maddy's thesis is entitled 'Detection of Vulnerable Communities in East Africa via Novel Data Streams and Dynamic Stochastic Block Models'.
Maddy is currently working on Risk Prediction for women's health rights in Tanzania in collaboration with N/Lab and BEADS and the University of Nottingham Mathematics department.
Congratulations Dr Ellis!