Paper accepted to BAM2021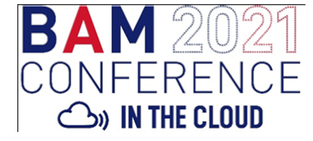 Congratulations to Kadja Manninen (2018 cohort) who recently found out that her paper has been accepted to BAM2021.
The British Academy of Management BAM is the UK's leading authority for scholars in the field of business and management. It has around 2000 members, including management scholars, practitioners, and PhD students, from the UK and throughout the world. The BAM2021 Conference will take place virtually from the 31st August – 3rd September and will be hosted by Lancaster University Management School.
Here is Kadja's abstract:
Digital Business Models for Performing Arts
This paper investigates the obstacles hindering — and the best practices enabling — the adoption of digital business models by UK performing arts organisations. Evidence is provided through a qualitative case study approach, originating from eighteen semi-structured interviews with digital experts from the UK arts and cultural sector.  Findings from the interview data suggest that the main barriers preventing the adoption of digital business models include an apprehensive sentiment towards digital technologies among the senior personnel of performing arts organisations, siloed digital thinking on both organisational and sector levels and the lack of monetisation techniques for digital cultural content. Best practice is proposed to tackle these obstacles, such as the introduction of small-scale R&D funding, the recruitment of experts from other industries and the identification and replication of existing digital business models implemented by performing arts organisations. The paper concludes on the impact of the coronavirus pandemic as an accelerator of digital transformation in performing arts and a contributor to the transformation of arts producers into necessity entrepreneurs.  The analysis of the digital experts' diverse empirical accounts can contribute to digital entrepreneurship theory as well as produce guidelines for industry professionals and recommendations for policymakers on how to best support the UK arts sector in digital business model innovation beyond the Covid-19 crisis.
Well done Kadja!
Tags:
BAM2021
,
business management
,
conference
,
digital business models
,
performing arts