Makers of Imaginary Worlds announce new free online storytelling resource
Makers of Imaginary Worlds  is a Nottingham Company founded by Roma Patel (2013 cohort), scenographer and artist, and Rachel Ramchurn, producer and artistic director.  In partnership with Small Steps Big Changes CityCare (SSBC), the company is delighted to announce a new free online storytelling resource The Gift.

At this time of lockdown there is no live storytelling for children. The Gift is Makers of Imaginary Worlds response to support parents and carers who are interested in telling stories to children, to develop their skills and confidence. It was created through a series of online workshops with artists, theatre-makers, parents, and early years practitioners in Nottingham.
Reading and telling stories are a gift that parents and carers can give to a child. Storytelling is about listening to stories and sharing experiences and quality time together. Children gain confidence; improve their vocabulary and literacy skills. Parents' voices are familiar and can be comforting to children.
From their unique perspectives, a storyteller, a puppeteer, a dance artist, a theatre practitioner and a sculptor share their experiences and skills in this easy to access resource. The Gift helps parents and carers to have fun exploring different ways of storytelling with their children. Through short films with storytelling hints and tips, pdf guides for making exciting props and objects that are used in the films, and links to a number of useful online resources, The Gift is a fantastic resource for anyone with children!
"The Gift workshops were really inspirational and will prove to be extremely helpful moving forwards with our families in igniting enthusiasm and a passion for storytelling in so many different ways and in raising parental confidence. We can`t wait to get back to face to face groups to use these fantastic ideas!" Amanda, SSBC Family Mentor took part in The Gift online workshops and consultancy to help develop The Gift resource in Nov 2020.
Take a look at the promotional video here
Access  The Gift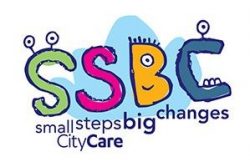 Originally posted on the Horizon DER website.
Tags:
online storytelling