Winner of the Emerald Literati Award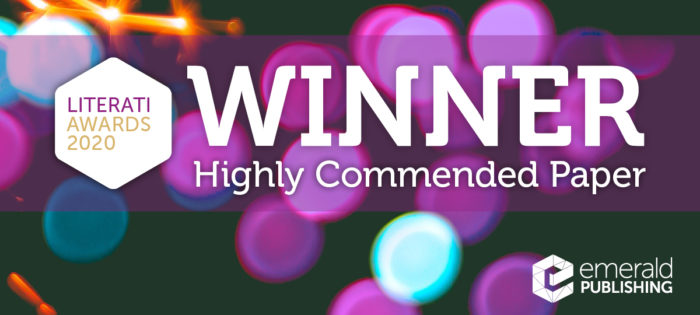 We are proud to announce that Dr Lachlan Urquhart (2012 cohort), Dominic Reedman Flint (2017 cohort)  and Natalie Leesakul (2018 cohort) have received the Emerald Literati Award 2020.
Their paper, 'Responsible domestic robotics: exploring ethical implications of robots in the home', was selected as a Highly Commended Paper in the 2020 Emerald Literati Awards and "one of the most exceptional pieces of work they saw throughout 2019."
Their award-winning paper is available to read here.
Great work everyone!
Tags:
Domestic robotics
,
Emerald Publishing
,
highly commended paper
,
Literati Awards