They only have 3 minutes!!!
After presenting at the Engineering Research Showcase 2020, 4th year CDT student Roza Vasileva (2016 cohort) entered in the University of Nottingham "3 Minutes Thesis" (3MT) competition. This year's 3MT competition will take place online with the virtual final taking place on 17th June 2020.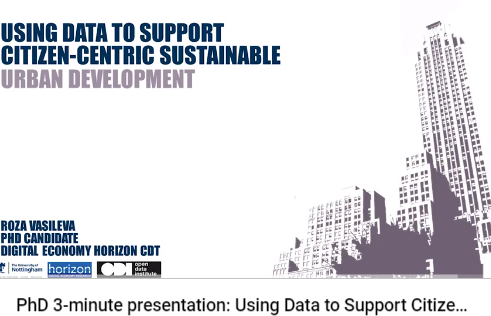 Roza was selected as one of the finalists and invited to attend the preparatory webinar. Finalists will present their doctoral thesis in only 3 minutes and use only one slide.
Presentations will be shared with the public who will have the opportunity to vote for their favourite presentation in the People's Choice award. We will keep you posted!
Good luck Roza!
You can read more about Roza's PhD research here.
Tags:
3MT competition