The Moment inspires brain research!
Richard Ramchurn's (2015 cohort) The Moment continues to inspire!

Science Donga, the Korean magazine that concentrates on science-related topics, has published an article on The Moment, Richard Ramchurns's brain-controlled film. The article discusses Richard's movie that allows you to control the film by wearing a headset which detects electrical activity in your brain. The Science Donga article focuses on brain waves used in various fields and aims to get kids interested in brain research.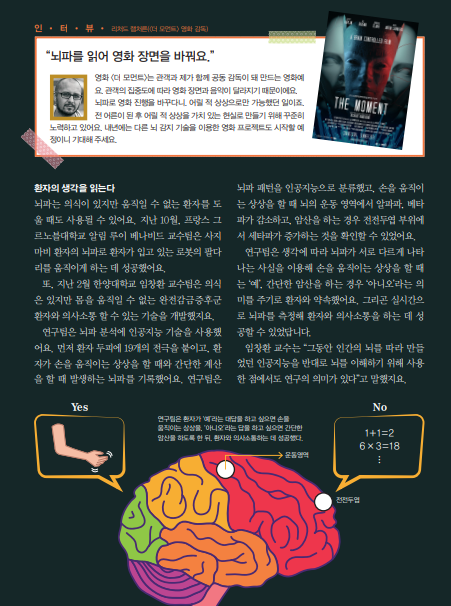 You can read more about Richard's research here.
Tags:
brain research
,
CDT
,
inspire
,
interactivefilms
,
international impact
,
science donga
,
south korea