Shazmin Majid and her internship at MSD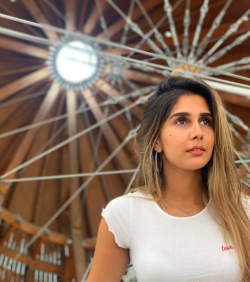 Horizon CDT student Shazmin Majid (2018 cohort) is currently finishing up her 3 month PhD internship in Prague at Merck Sharpe and Dohme (MSD), one of the largest pharmaceutical companies in the world and a RADAR-CNS partner. Shaz's internship role includes researching user preferences for data visualisation for remote measurement technology (RMT).
Prior to this internship, Shaz was awarded the Short Placement Award for Research Collaboration (SPARC). This award allowed Shaz to spend two weeks at the Institute of Psychiatry, Psychology and Neuroscience (IoPPN) at King's College London in May 2019.
She was recently interviewed by RADAR-CNS on her PhD, her time in London, and her Prague internship. You can find the interview here.
We look forward to hearing more from Shaz on her internship experience and outcomes!
Read more about Shazmin's research here.
Tags:
internship
,
Merck Sharpe Dohme
,
Prague
,
RADAR-CNS
,
RMT
,
SPARC