Rosa's internship at Ipsos MORI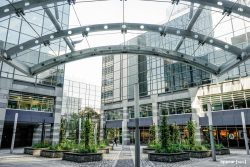 Rosa Lavellet-Hill (2015 cohort) undertook her CDT internship in London at Ipsos MORI, a market research and consulting firm. Rosa's role was to research ways in which Psychology and big data can be used to aid market research, particularly with regards to new product choices and target marketing.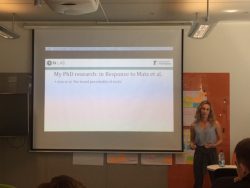 Rosa shared her internship experience with her PhD colleagues followed by Q&A.
Read more about Rosa's research here.
Tags:
internship
,
Ipsos MORI
,
London