£45m to train the next generation of global problem solvers
The University of Nottingham has won new funding from the Engineering and Physical Sciences Research Council (EPSRC) for five centres that will train the brightest postgraduate researchers to tackle pressing global challenges, and keep the UK at the cutting edge of scientific research.
We are delighted to announce that one of the five Centres for Doctoral Training (CDT) will be Horizon CDT Creating Our Lives in Data led by Professor Steve Benford from the School of Computer Science.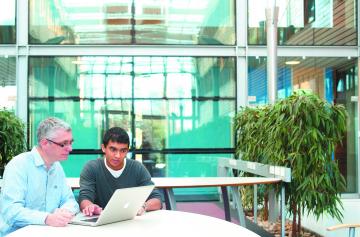 The CDT is co-funded by over 40 industry, third sector and international partners and will train a community of 65 future leaders to harness digital technologies to make smarter products in smarter and responsible ways. The centre brings together leading figures from computing and engineering as well as the social sciences, business and humanities, including researchers from the Centre for Computing and Social Responsibility at De Montfort University.
John Tobin, the Development Director at Broadway, is one of the industry partners supporting the CDT. John has said that "The cultural sector needs people who can innovate with technologies in ways that are both creative and responsible."