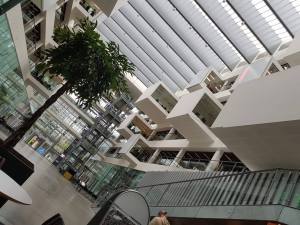 ITU Copenhagen Visit, ThingsCon Salon & Techfest 2017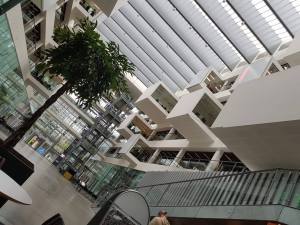 This week I had the pleasure of being invited to visit the IT University of Copenhagen to spend some time with the ETHOS lab and VIRT-EU project. I met Rachel Douglas Jones last year at a SATORI event in the UK, and we discussed the possibility of me visiting at some point, as there are a lot of crossovers between our research interests. So Rachel, Irina Shklovski and Ester Fritsch kindly welcomed me at ITU for the day.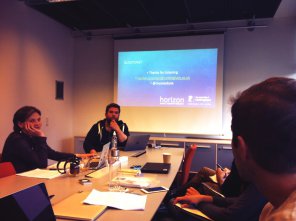 I presented my research in a talk called "MoralIT: Regulating the Domestic IoT" at an STS Salon. Different members of faculty came along, especially those from the Technologies in Practice research group. The team have a multidisciplinary approach, with expertise in anthropology, CSCW, HCI, data science and beyond. There was a nice discussion after the talk, with some critical questions about the relationship between law and HCI, which gave food for thought (before literal food at the rather nice Uni canteen).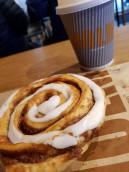 After this, I visited Marie and Cæcilie at the Ethos lab to talk about their work with conversational agents, Google Home and Amazon Echo/Alexa. We considered some of the unique regulatory issues that might arise. I also attended a VIRT-EU project meeting, which gave me more insight into this timely project and its goals of creating a more ethical IoT future. There are clear parallels with the work we're doing at Horizon so we'll keep in touch and look for ways to collaborate in the future.
In the early evening, we headed over to Techfest 2017, which is being hosted in Copenhagen this week. It is a massive festival with over 15,000 attendees featuring a plethora of summits, meet-ups, film screenings, art installations, 'fireside chats' and keynotes.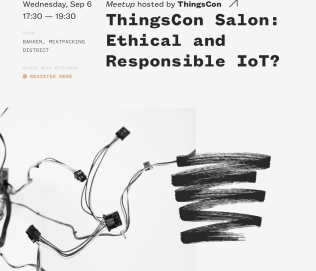 I was a speaker in a VIRT-EU organised ThingsCon Salon there, alongside Irina Shklovski, PI of the project, and Kasja Westman, a UX designer at Topp. It was very well attended with around 60 passionate and enthused members of the public coming along. As an aside, the venue was definitely the most 'hipster' place I've ever presented! A grungy, graffiti filled bar in a former warehouse in the Meatpacking District of the city, surrounded by gourmet restaurants! Not the usual seminar room in a University…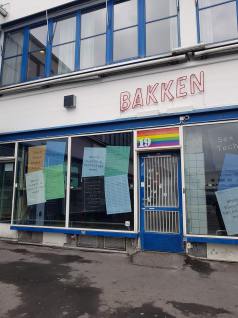 After our brief presentations, the majority of the event was a public discussion on the challenges of building more ethical IoT systems. The audience was really engaged and we covered a lot of ground. No topic was off the table, from guarding against physical safety security risks from hacked ovens to how we can resist IoT and privacy harms in democratic societies. It was a really good experience and it was nice to see how everyone was so interested in this area. By the end of the Salon, there was a real sense of energy and motivation in the room. Afterwards, we went out for a lovely meal at a Spanish/Danish fusion restaurant (the food scene here is very vibrant!) to discuss the day. Thanks again to my hosts for a great visit!
Originally posted at https://lachlansresearch.wordpress.com/2017/09/07/itu-copenhagen-visit-thingscon-salon-techfest-2017/
https://lachlansresearch.wordpress.com/2017/09/07/itu-copenhagen-visit-thingscon-salon-techfest-2017/