Royal Holloway: Cybersecurity and the Internet of Things Workshop
Recently I was invited to a Royal Holloway workshop on Cybersecurity and the Internet of Things, both as a speaker and then as a panellist.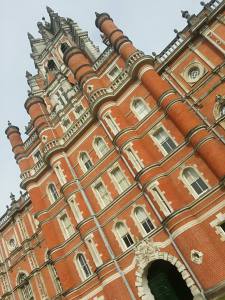 Despite getting caught up in London train issues (5th May saw huge delays getting anywhere from Waterloo station), I was glad to get there eventually. It was a great line up, not too big, and I met some really nice people. To top it off, the campus is one of the prettiest I've visited in the UK in some time … although saying that, I still feel loyalty to the Scottish Ancients…especially Edinburgh's Old College😀 .
It was a rather cr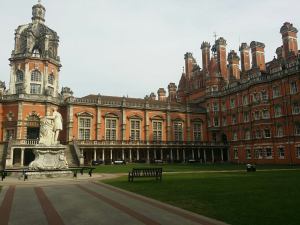 oss-disciplinary affair for me as a law/HCI researcher, with speakers bringing their own perspectives on IoT (detailed below) and a number of attendees being mathematicians and computer scientists working on cybersecurity, crypto research etc (there were some social scientists too). The talks focused on: business insight into the IoT market and design challenges in that space; governance issues around IoT algorithms; mapping, modelling and analysing IoT security threats; IoT infrastructure security; political and social implications of IoT, with particular focus on hack-spaces and autonomous cars. The great speakers included:
Alex Deschamps-Sonsino (IoT expert, designer, consultant and entrepreneur – creator of designswarm and Good Night Lamp – http://designswarm.com/) – Keynote
Dominique Guinard (CTO for EVRYTHNG and author of "Building the Web of Things") – Keynote
Josh Schiffman (HP Labs)
Andrea Calderaro (Cardiff University- International Relations Lecturer specialising in Internet Governance, Cyber Security, Digital Rights & Freedoms)
Declan McDowell-Naylor (Royal Holloway – Politics and International Relations – PhD student – Politics and Ethics of IoT)
Benjamin Aziz – Senior Lecturer in Computer Security at the School of Computing, University of Portsmouth
David McCann (Bristol University – PhD student – IoT Security)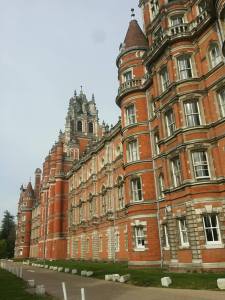 In my own talk, I discussed my current research, focusing on mapping the intersection between regulation and HCI, framing it discussion around regulatory aspects of security/privacy issues in the IoT. The talk was followed with a good amount of questions, and after this, I was invited to join the panel with Josh Schiffman (HP Labs), David McCann (Bristol) and the chair, Prof Paul Dorey (RHUL/ CSO Confidential). I particularly enjoyed this as it was a nice interactive session with a breadth of questions from across the room on various technical and social aspects of cybersecurity and the IoT.
Overall, it was a very friendly and enjoyable event, with many CDT students from both Royal Holloway and Oxford attending. So many thanks again to Royal Holloway's Nick Robinson who did a great job of organising the event
Originally posted at https://lachlansresearch.wordpress.com/2016/05/19/royal-holloway-cybersecurity-and-the-internet-of-things-workshop/
https://lachlansresearch.wordpress.com/2016/05/19/royal-holloway-cybersecurity-and-the-internet-of-things-workshop/