International collaborations in Digital Health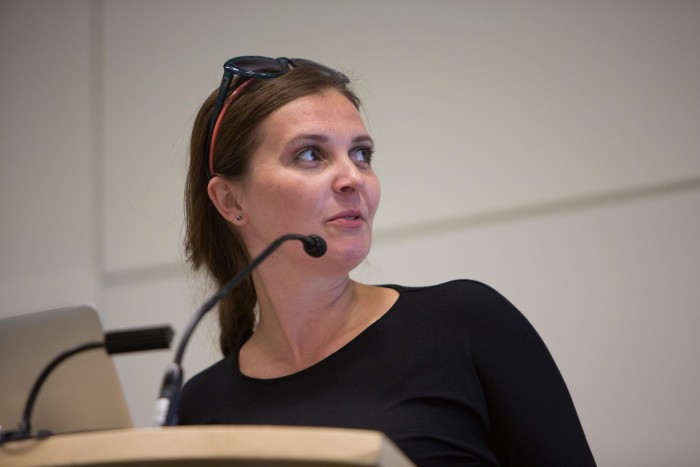 Lorena Macnaughtan is a Horizon CDT PhD candidate from the 2010 cohort, who had over 19 years industry experience prior to commencing the Horizon CDT programme, including significant expertise in rolling out digital technologies.
During her PhD programme, Lorena has engaged in various international industry events. Additionally, she wrote a variety of articles on Nuviun, a company with a global presence, which specializes in bringing emerging industries to the mainstream through a knowledge-based approach that is nurtured around connecting great minds. Lorena connected with several Digital Health networks, which led to further engagement and connections with both academic and industry organisations.
Digital Health Week 2015
In 2015, via the Digital Catapult Centre (a national centre to rapidly advance the UK's best digital ideas) Lorena made a substantial virtual contribution to the Digital Health Week.  She has also communicated her industry views via several websites, amongst which include Doctors 2.0 & You and Mayo Clinic Centre for Innovation.
International conference success
In September 2015, Lorena presented at Stanford Medicine X, an international flagship event in Digital Health held at Stanford University in the United States. Following this conference, Lorena gave a talk at the Interface Summit 2015, in Vancouver, Canada, on the history and future of this new market and the changing roles of international healthcare stakeholders. On 9 December, she chaired the Data track and moderated a panel at theDigital Health World Forum, held in London, UK.
In 2016, Lorena was the ICEEhealth Event Director at ICEEfest, Bucharest, Romania – one of the biggest festivals for digital technologies in Central and Eastern Europe. She was again selected to co-lead a workshop at Stamford Medicine X 2016 in California, with fellow Horizon CDT student Pepita Stringer (2014 cohort), as part of the ePatient track, entitled: What do I want for My Genomic Life?