Graduation from CDT leads to key research role with Gestational Age Estimation Project at the University of Nottingham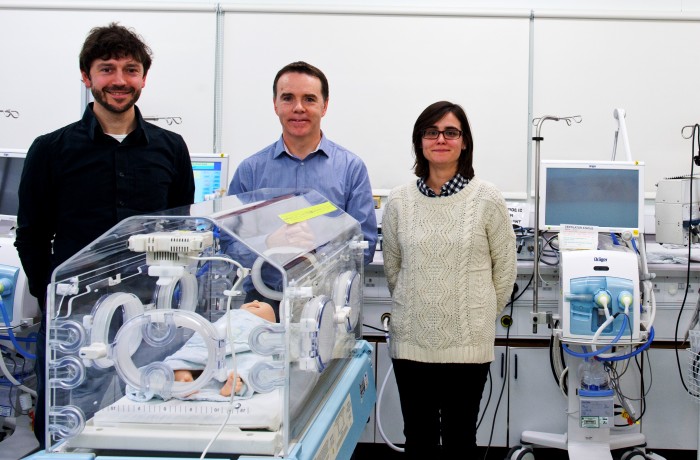 Immediately after completing the Horizon CDT programme in 2014, Dr Mercedes Torres Torres secured a post-doctoral Research Fellow position in the Computer Vision Lab, School of Computer Science at the University of Nottingham. In January 2016, Mercedes also commenced a part-time lectureship position in Computer Science at Nottingham.
Mercedes went on to be a key researcher for the GestATional Age Research Project (funded by the Bill & Melinda Gates Foundation) at the University of Nottingham, which has developed an innovative crowd-sourcing app that will automatically estimate the gestational age of premature babies. The BabyFace app was launched in 2015 to specifically assist doctors in being able to determine the gestational age of children born in isolated regions and thus help reduce unnecessary deaths worldwide.
The launch of BabyFace received national and local press and media coverage both in The Guardian and on local radio via BBC Radio Nottingham.
Mercedes' research interests lie at the intersection between Computer Vision, Machine Learning and Healthcare. She was also involved in the Depression Study project, which aims to bring self-diagnosis and self-monitoring one step closer to reality by analysing if Major Depression Disorder can be classified and monitored using audio-visual information. As an active Horizon CDT alumni member, Mercedes also presents her research to new Horizon CDT cohorts during their induction week.
In November 2016, Mercedes joined the Horizon Digital Economy Research Institute as a Transitional Assistant Professor in Computer Science.